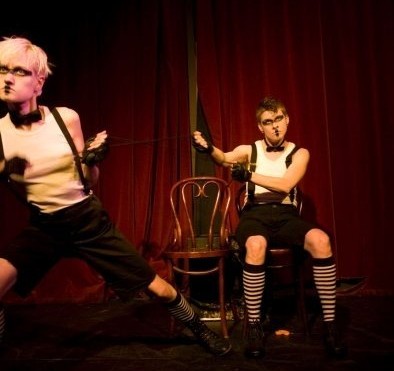 The Windy City Blenders (WCB), a Chicago based gender-bending performance ensemble, has been enchanting audiences periodically throughout the past decade. Appearing and disappearing, fading and reforming, each of these talented performers have unique and accomplished individual careers. As inescapable as gravity, they are pulled together time and time again to create something greater than the sum of their parts.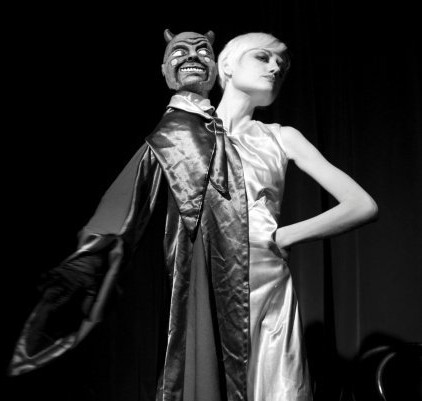 Historically, travel along trade routes was largely responsible for cultural growth and exploration, as ideas and goods were passed along the way. Exposure to different visions and the sharing of new ideas has always been a critical element in the flourishing of arts and sciences. WCB is the brain child of the accomplished original producer, Melissa Rapp. She had the idea to form an ensemble that would act as ambassador for the Chicago drag king and burlesque communities, bringing our unique style to other countries and fostering lasting relationships with those communities.  This year, both long-time WCB performers C. Byrne and Tamale Sepp have stepped up to co-produce with Melissa in the upcoming 2014 year.
In spring of 2004, the original WCB ensemble traveled to Dublin, Ireland and collaborated with the newly formed Irish troupe, the Shamcocks for a sold-out show. By autumn of that year, the Shamcocks traveled to Chicago and with the WCB, traveled to Toronto and worked on a collaborative show with local Canadian performers. By spring of 2005, the WCB returned to Dublin for another show and hosted many workshops as a part of the ALAF festival. Then they traveled with the Shamcocks to Berlin, Germany for a collaborative show and workshops with The Kingz of Berlin.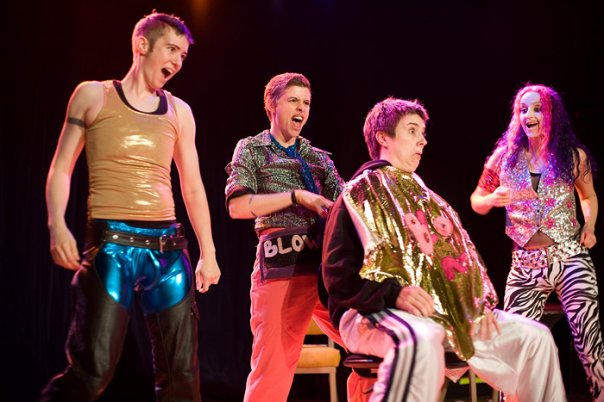 Taking a break from international traveling, the members of WCB performed in countless shows around the US under a variety of names and groups. Then, united once again in 2009, the WCB returned to Dublin and performed in another collaborative show with their Irish companions. Jumping the water, they again returned to Berlin as well for another show with The Kingz of Berlin.
Having once again gone out and gained new individual experiences and skills in the years since, honing their craft and growing as performers, this group of unique and dynamic characters are reuniting once again as the Windy City Blenders in 2014. Available to perform shows and conduct workshops, this Chicago-based crew is ready to once again dazzle and connect with counterparts around the globe.